The Drain Plumbers – Blocked Drain Specialists
We are the blocked drain specialists that cover the Gold Coast and Tweed areas. We specialize in all drain related plumbing and can unblock your drains fast. We utilize the latest technology to carry out a CCTV drain inspection and can also locate the exact part of your drain that has the blockage with our blocked drain location service.
Watch This Short Video To See How We Work….Click Play Now…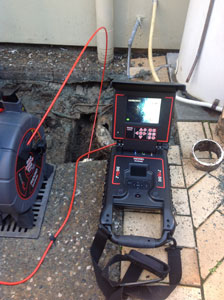 We offer: –
Upfront prices with no hidden charges – beware seemingly cheaper services!
Blocked drain warranty
25 years experience in drain unblocking
Latest drain cleaning technology and equipment
Domestic, Commercial and Industrial drain clearing
Fully equipped vehicles
Courtesy call before arrival
On site mobile EFTPOS
Fully licensed and Insured
About Our Gold Coast Drain Plumber Service
We cover the whole of the Gold Coast and Tweed areas with our fleet of fully equipped vehicles. We're able to clear any type of drain blockage and we also offer a 24/7 emergency service. We can unblock drains, inspect your drains, locate problem areas with your drains and give you advice on sewer and drain maintenance.
We are professional members of the Master Plumbers Association of Queensland and take pride in our service and workmanship. We back up all of our work with a guarantee.
We feel it's important to be transparent with our pricing and our service. We'll provide you with a cost upfront and be honest about when we can do the work on your drains which is almost always extremely quickly!
How To Prevent Blocked Drains
Follow these simple tips to prevent blocked drains or other drainage emergencies in your bathroom.
Immediately repair leaky taps – this will prevent further damage to other fixtures and fittings.
Don't use your toilet as a trash can. Flushing solid waste items [nappies, facial tissues etc] down the toilet is a fast route to causing a blocked drain. Keep a waste bin in the bathroom and use that instead.
Run hot water down the drain on a regular basis, at least weekly – this will help prevent drain blockages and keep the drain free flowing.
Fit strainers to the plug holes in sinks, baths and showers. This will prevent most debris from entering the drain, such as matted hair or broken soap. Make sure you empty out the strainers when they are full.
To remove scale build up from a shower head fill a plastic bag with vinegar and tie it around the shower head – this will dissolve the mineral deposit.
The biggest piece of advice we can give, is that if you suspect a drainage problem, ACT NOW. You can save yourself a lot of unsavory aggravation and expense by catching a drainage problem early and dealing with it before it becomes more serious. For help and advice with your drainage problem.
Gold and Tweed Coast Blocked Drain and Sewer Specialist!
THE Drain Plumbers specializes in clearing all types of blocked drains, these include sewage drains, storm water drains, blocked toilets, and blocked sinks. We use quality, industrial accredited, high pressure water jet equipment, providing you with a transparent, honest and reliable "FIXED PRICE" service.
Our Blocked Drain Guarantee
The Drain Plumbers GUARANTEE If we can't clear the blocked drain, you don't have to pay. If your drain blocks again with in 3 months due to tree roots, we will return to clear your blocked drain… FOR FREE! Additionally, if we have carried out a CCTV Drain Inspection and there are no faults with your pipes we'll extend your guarantee to 12 months!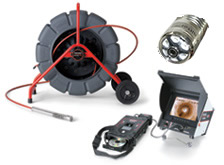 In most cases it would be advisable for the drain plumber to use a drain camera to determine what condition the storm water or sewer drain pipework is in. This includes inserting a drainage camera down the blocked drain to the problem and recording CCTV plumbing footage digitally.