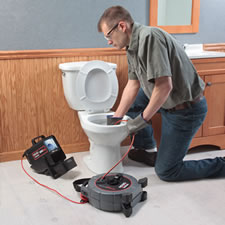 CCTV Drain Inspection Gold Coast
To determine the position of a drain blockage or detect the condition of your drains we use special cameras designed for CCTV drain inspection purposes. We own and operate a number of different types of drain cameras that enable us to look inside any size of pipe including internal pipes. By investing in the latest sewer cameras and internal drain cameras we're able to provide you with a more efficient service that doesn't damage your property, doesn't require digging to determine the extent of a problem and is ultimately a cheaper drain unblocking service.
First of all we send down the drain CCTV camera line so that we can see the condition of the drain in real time and identify any cracks or blockages. We then use the locator which tells us the exact position and depth of the drain pipe and points in the line with faults.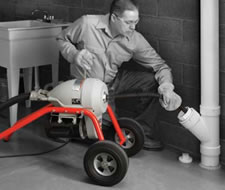 At this point, once we're aware of the issue, we can tell you and show you exactly what's wrong and assess whether a repair or replacement is the most suitable course of action. We also record all of your drain inspection and keep a digital record for future reference, which we can provide to you on DVD if required.
You may wish to read more about blocked drains and or our drain clearing services, or read about why you should choose the drain plumbers.
If you'd like to call us to get an obligation free quote just call us on 1300 134 728
Read recent posts here: Google+